Conflict is a natural part of relationships. However, the way we handle it decides how productive it will be. Our series on conflict resolution is here to guide you!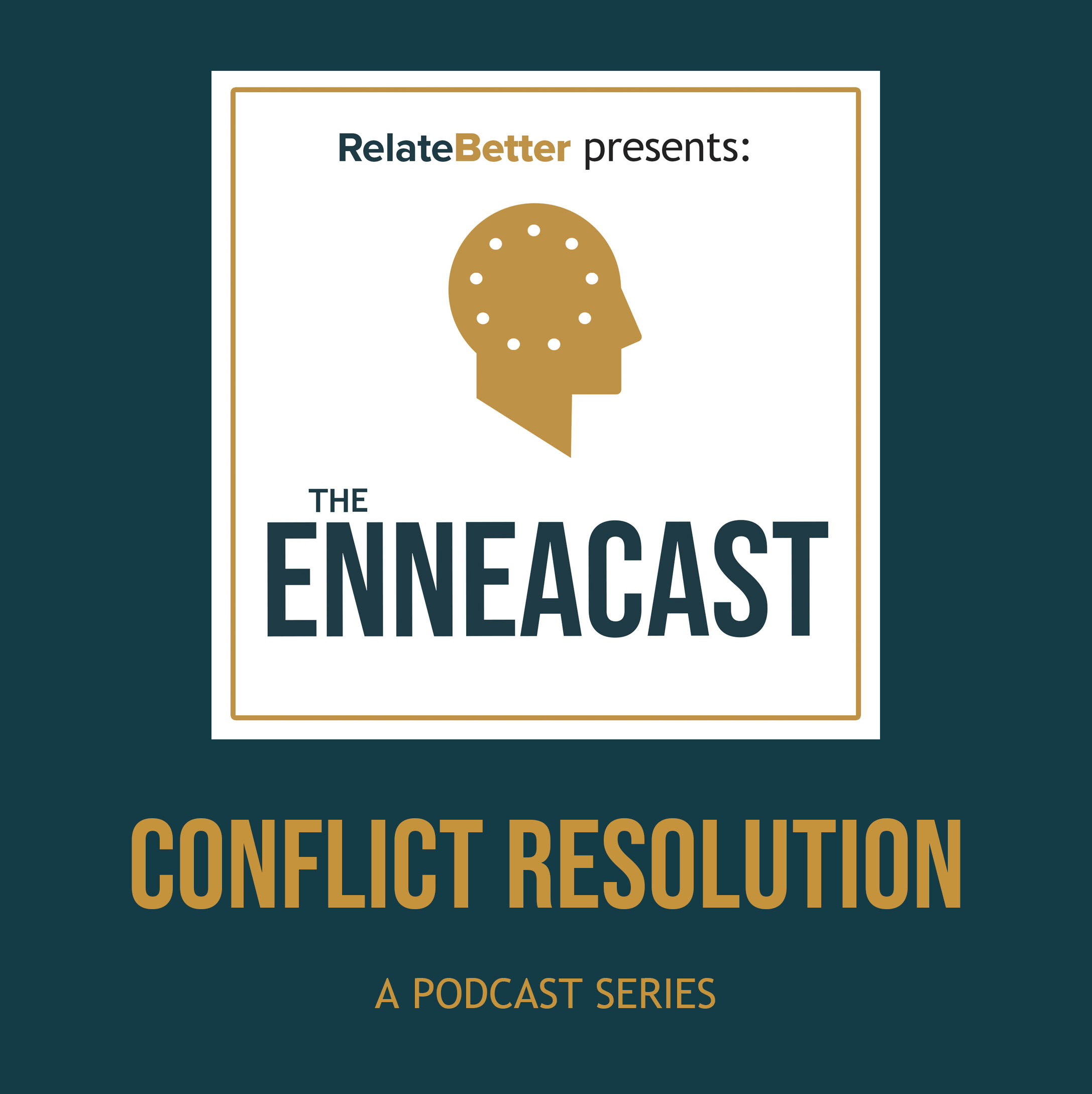 Conflict is an inevitable part of life, and yet it's something that many of us struggle to navigate effectively. Whether it's a disagreement with a friend, a clash at work, or a misunderstanding within the family, conflict can lead to tension, frustration, and broken relationships.
But what if there was a way to approach conflict not as something to be avoided but as an opportunity for growth, understanding, and reconciliation? What if we could learn to see conflict through the lens of Jesus' teachings and find a path to resolution that honors both ourselves and others?
Our podcast series on conflict resolution and the Enneagram is designed to guide you on this transformative journey. Join hosts Jesse Eubanks and Lindsey Lewis, along with expert guests like psychologist and theologian Dr. Dan Allender, as they explore the nature of conflict, its purpose, and how the Enneagram can be a powerful tool in resolving disputes. Through engaging conversations and insightful interviews, you'll discover:
The three truths about conflict as seen in the life of Jesus
How to recognize the underlying causes of conflict and address them with compassion
Practical strategies for using the Enneagram to understand different perspectives and foster empathy
With our podcast series as your companion, you'll learn to approach conflict with wisdom, grace, and a heart for reconciliation, transforming not only your relationships but also your own personal growth.
HOW WE RELATE: UNDERSTANDING GOD, YOURSELF AND OTHERS THROUGH THE ENNEAGRAM by Jesse Eubanks Discover how God speaks into your unique personality and life story to make the gospel come alive for you. Enneagram coach and host of The EnneaCast podcast Jesse Eubanks invites readers to go deeper for true transformation. In How We Relate, Eubanks interprets the Enneagram through the gospel story to help readers grow in self-awareness, improve their relationships, and encounter Jesus. LIFE IS ABOUT RELATIONSHIPS. IT'S TIME TO TRANSFORM YOURS.
Like a workshop, interview and game show for your relational health. Welcome to The EnneaCast, a bi-weekly show that explores personality and the Enneagram through the lens of the gospel. Every episode combines teaching, an interview and a game into a fascinating and fun listening experience. Hosted by Jesse Eubanks and Lindsey Lewis, The EnneaCast features authors, artists, pastors and counselors sharing their wisdom with one goal in mind: to help you experience more meaningful relationships with God, yourself and others.
RelateBetter exists to help you build better relationships. Get the tools. Put them to work. Enjoy better relationships with God, others and yourself. Start here!