In this episode, Jesse and Lindsey explore the world of Type 5s, and how they can move beyond their core type by incorporating tools from Type 8 and Type 7. Cofounder of The Bible Project, Jon Collins, joins the show and shares how he experiences over-attachment to the mind and how he uses the tools of Type 5 in his work with The Bible Project. Everyone plays "What's Your Number?", where Jesse and Lindsey try to guess what actually goes on in Jon's mind palace.
LEAVE A REVIEW FOR "HOW WE RELATE" ON…
Amazon
GoodReads
Barnes & Noble
Target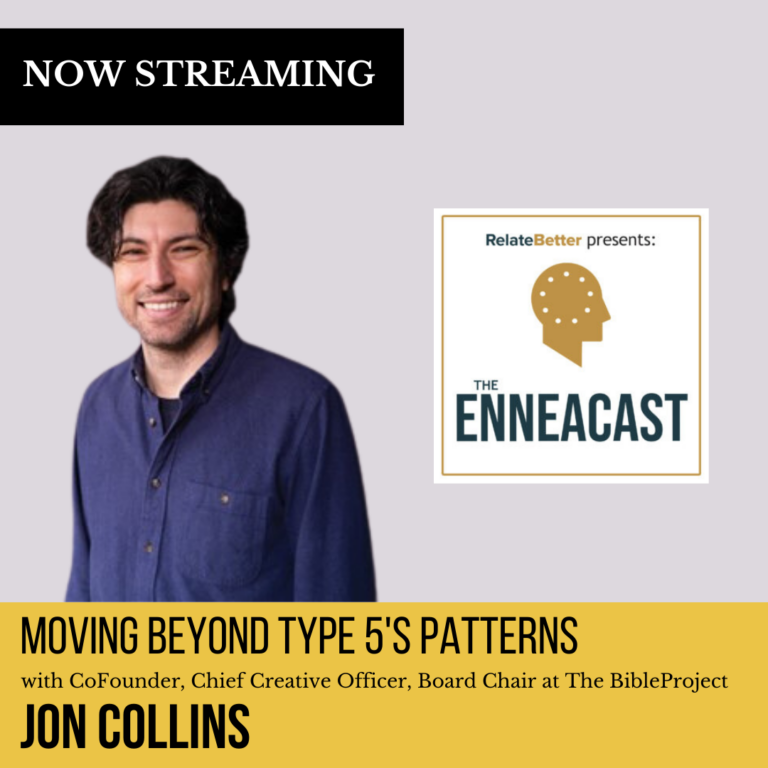 CREDITS
Hosts Jesse Eubanks and Lindsey Lewis
Producer Anna Tran
This episode was edited by Anna Tran and Kevin Morris
Music for this episode comes from Lee Rosevere and Murphy D.X.