In this episode, Jesse and Lindsey talk about how Type 3s can move beyond their core type patterns by incorporating tools from Type 9 and Type 6. Barna Group CEO, David Kinnaman, joins the show and shares the ways he uses tools from other types in his life. Everyone plays What's Your Number, where Jesse and Lindsey try to guess what David loves and what he despises!
LEAVE A REVIEW FOR "HOW WE RELATE" ON…
Amazon
GoodReads
Barnes & Noble
Target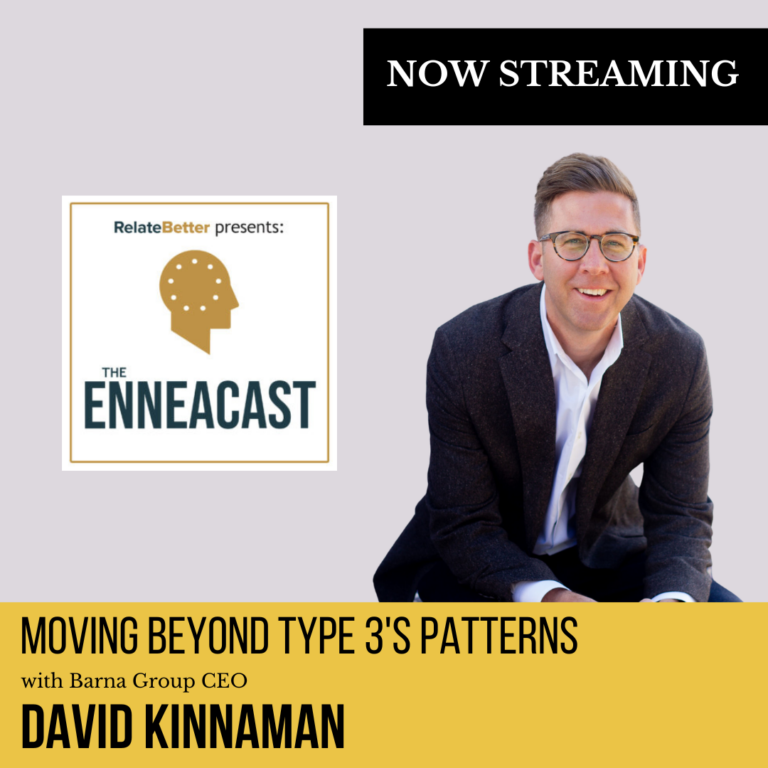 CREDITS
Hosts Jesse Eubanks and Lindsey Lewis
Producer Anna Tran
This episode was edited by Anna Tran and Kevin Morris
Music for this episode comes from Lee Rosevere and Murphy D.X.